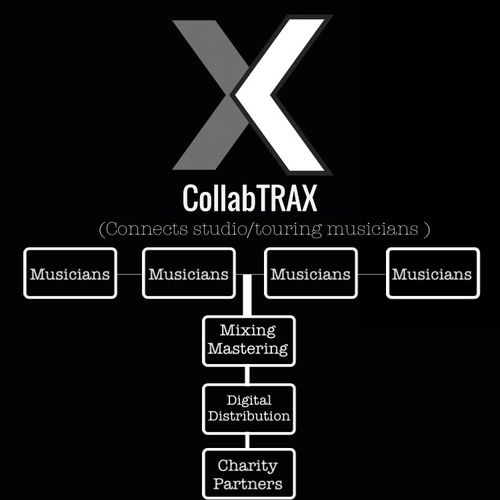 Why Not?
Musicians need and crave creativity. We love that cathartic feeling of writing a new song and sharing it with the world. We tend to miss it when we're not on tour or in the studio. Since most of us are fortunate enough to have personal studios right in our own homes, or on tour with laptops (while others around the world may not even have clean drinking water), why not collaborate on a track with other talented musicians; perhaps someone who you've secretly always wanted the chance to play with? Look, we all have our favorite bands and musical heroes, so why not create something together that will last long after we're gone, that will inspire and heal generations for ages?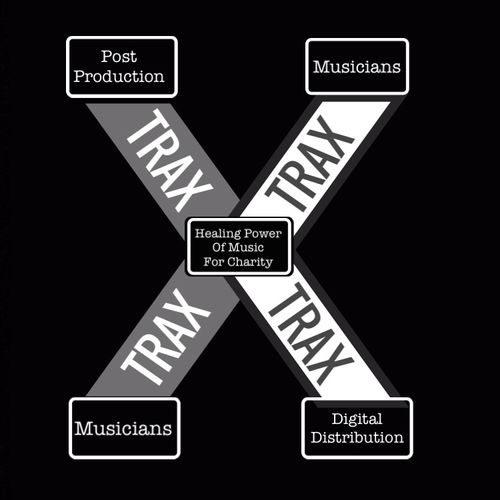 Why CollabTRAX
Inspire.Colloborate.Heal
It often seems like we live in a world where our news feeds are constantly filled with tragedy, natural disasters, and political unrest. Now, more than ever, the healing power of music is needed. CollabTRAX connects studio/touring musicians together; to produce new music in an effort to inspire and heal those less fortunate with their music. 
CollabTRAX donates 100% of their proceeds directly to the session's agreed upon charity. (Example; St. Jude Children's Research Hospital.)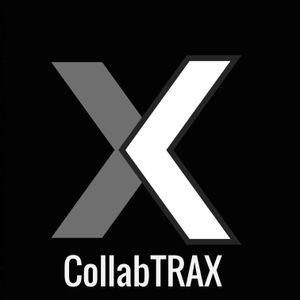 Songwriting Rights
While CollabTRAX will retain the rights/ ownership of the master tracks; Each studio musician collaborating on a given track, will retain songwriting rights/ownership on given song. If a song takes off via CollabTRAX; each musician still retains the songwriting rights to perform/re-record their own versions of the collaboration. It's a win-win-win.